For the last time this century, it's gonna be 10.10.10. I hope you find an appropriate way to celebrate.




---
Television is wonderful, isn't it?



---
Via @pogue



---
In a move that is sure to shock many, Google announced today that they were changing their name to Topeka. Complicated explanation here.



---
Grenade Ping Pong
Wednesday, March 3rd, 2010 11:31 PM
Via Roger Ebert . The video for 'Bastard' by the band Metal by Metal directed by the Glue Society



---
Hummer dies ...
Friday, February 26th, 2010 2:53 AM
I've always had a fondness for the Humvee, and so when they decided to make a commercial version of the military vehicle the public could buy, I wanted one. Dubbed the Hummer, it was bold and awesome looking. Once GM took over the brand, and discontinued the iconic beast and in its place introduced the H2 and H3, Hummer's fortunes lagged. Now it looks as if it's officially dead. RIP Hummer. Perhaps I'll consider a used H1 once I can afford one.



---
While it's true that Apple's industrial design can be influential, can it be influential so long after it's release? Even the clear plastic rim is nearly identical.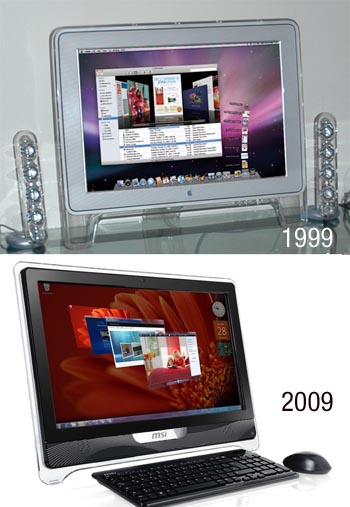 ---
JD Salinger Dies
Friday, January 29th, 2010 3:17 AM
The much celebrated recluse dies of natural causes at 91. Read Richard Lacayo's excellent obituary in Time



---
After all the hype and the talk of this being a revolutionary device especially in light of the truly revolutionary and game-changing iPhone, it turns out it's a big iPod touch. Granted, the device could never live up to the overwhelming groundswell of rumors, the device, it's price and it's specs seems underwhelming. The reviews say it's fast and the screen is gorgeous, but is that enough? While we have to wait to lay hands on one, we can't help but be disappointed.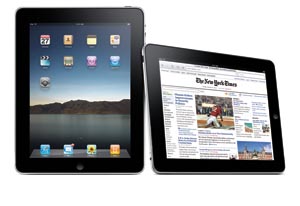 Photo courtesy Apple



---
Enhance!
Sunday, December 20th, 2009 3:44 AM
I always love it when TV shows and movies "enhance" to full resolution a pixellated image or reflection to a smooth print ready photograph and nab the bad guy. I especially enjoyed this mashup by Dunk3d. Via Digg



---